A contract was signed for the construction of the drinking water treatment plant in Belišće in Croatia
17. 06. 2021
A celebratory event was taking place on Monday, June 14, 2021, in the town hall of the city of Belišće, the occasion of which was the signature of the contract for the construction of the drinking water treatment plant, the value of which amounts to more than 20 million of Croatian kunas, and which will provide, till the end of the year 2023, a quality drinking water supply for the citizens of Valpovo and Belišće.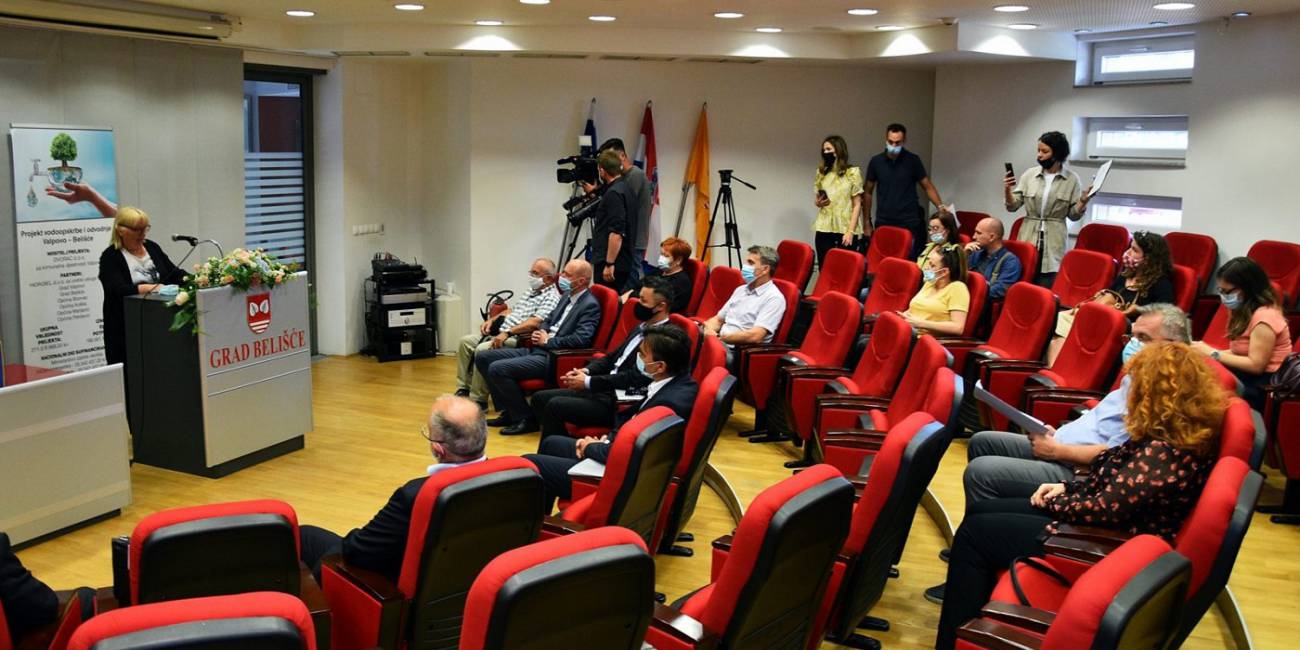 Source: https://belisce.hr
The contract was signed by Mrs. Iva Matić, managing director of the company Dvorac d.o.o. (on behalf of the Employer - the municipality of Belišče), and Branko Bolko, managing director of the company Kolektor Sisteh, awarded the contract as the most successful bidder at the public works award procedure, published already at the beginning of last year.

The project foresees the construction of the water catchment on the river of Drava, the drinking water treatment plant with the water treatment by ultra-filtration, the filters for the removal of the traces of manganese from the water, disinfection of water, wastewater treatment, and sludge treatment. The plant will be designed, constructed, and automated based on the Slovenian know-how.

The project is of extreme importance for both municipalities, Belišče and Valpovo, as it presents one step forward to the completion of the framework project of agglomeration Valpovo - Belišće in the domain of the improvement of the standards and the municipal infrastructure. The project directly approaches the national strategy goals, as well as specific goals of the dedicated priority axes, associated to the drinking water supply and the wastewater treatment.

The main contractor, the company Kolektor Sisteh, will assume a complete responsibility for the implementation of the project. The local Croatian companies will also participate in the contractual works.
Back