At the end of October 2019, the company LIDL  Slovenia opened a new logistics center. The new acquisition is located in the Arnovski gozd industrial zone near Žalec at the motorway exit. LIDL thus acquired a state-of-the-art logistics center to supply its stores.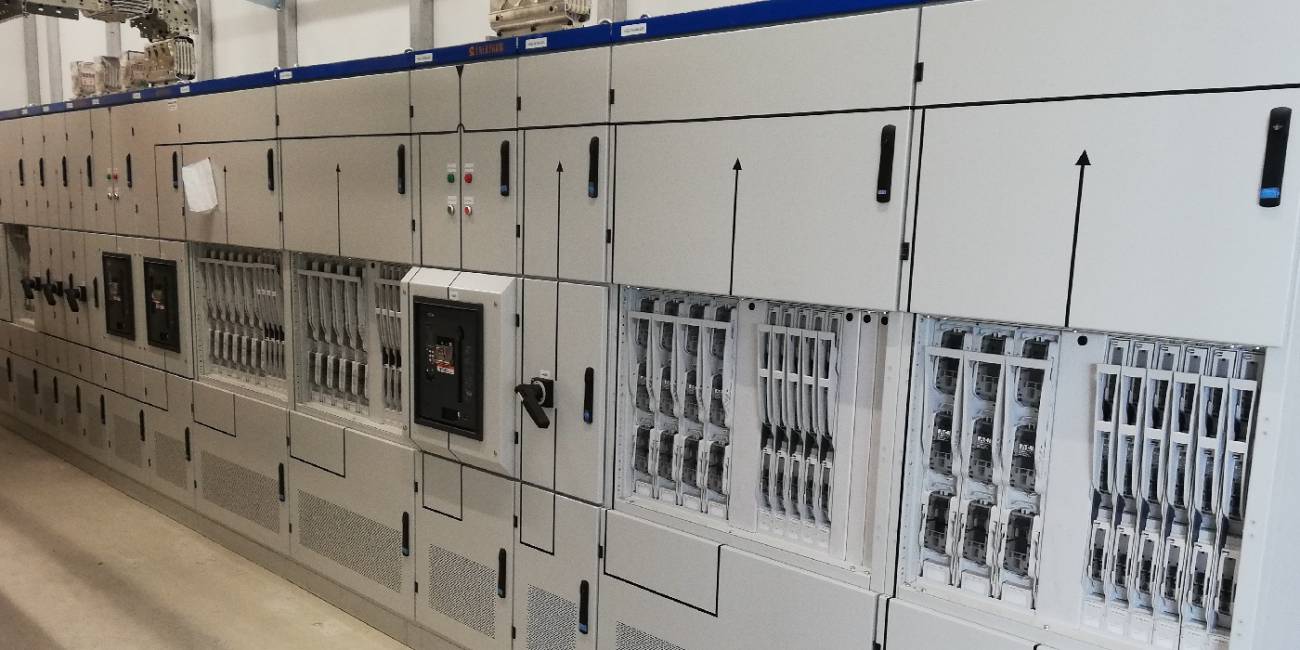 Two 1.6 MVA transformers and a 1 MVA solar power station were installed to supply the logistics center with electricity. To prevent power outages of the sensitive logistics center systems, two diesel power generators were also installed, which ensure reliable power supply to the facility even in the event of any problems in the electricity grid.
For reliable electricity distribution, regardless of the energy source, two xEnergy LV assemblies were manufactured and supplied at 0.4 kV voltage level, one in the transformer station and one in the logistics center itself.
Both assemblies were dimensioned, designed and assembled in accordance with the requirements of the project and SIST EN 61439-1, -2 standard, which define the construction of LV assemblies with a certificate and unit test.

In the implementation phase, we prepared the factory documentation of the LV assemblies and carried out the complete assembly of the equipment in the workshop with the appropriate certificate for the execution of such assemblies. After completing the assemblies, a factory test of the FAT assemblies was carried out in the presence of the designer and the client.

In accordance with the scheduled progress of works, we transported the assemblies to the location and assembled the units while ensuring the conditions at the construction site. After the assembly works and the laying of cables performed by the partner of the main contractor were completed, we also successfully connected the two LV units to the voltage and performed all functional tests and performance tests. Namely, both assemblies operate automatically and are controlled by a control switch block of diesel generators. In this way, automatic switchover from the power supply is possible in the event of power outages or malfunction of the equipment intended for power supply to the facility.

The solution and consequently the installed equipment will provide the client with reliable and long-term operation of the facility where there is the logistical heart of one of the most important retail chains in the country.
Back